Established in 2013, VaxWorks has a focus on convenience and care. We aim to help businesses and community organisations access flu vaccinations in a way that was convenient and offered high service standards at a manageable cost.
VaxWorks will play a significant role in building Australia's productivity and quality of life, by supporting healthy businesses and communities with quality, accessible prevention management tools and services.
We promise to deliver our very best to our customers at all times.
We will bring you a simple-to-use service that is customised to meet your needs, and give you all the tools you'll need to make the most of your staff, school, or community clinics. We care about your staff and your business, and if there's anything we can do to improve our service to you, we welcome your feedback.
Customer Satisfaction Ratings
Overall Satisfaction with our Service
Useability of our Booking System
Client Satisfaction With Our Nurses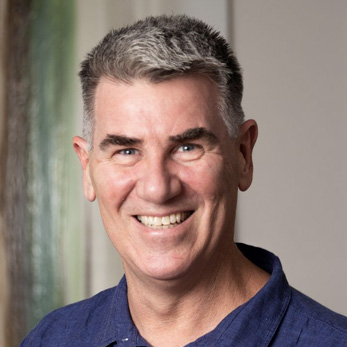 Damian is a registered nurse who has been working in immunisation services for over 20 years. In that time, he has managed some of the largest vaccination programs in Queensland, which included school-based programs, outbreak control programs (such as the 2010 pandemic program), and a number of businesses across Australia.
Damian has lectured in Health Care Safety and Quality, and Health Program Planning and Evaluation at the University of Queensland. He was also involved in designing and delivering accredited immunisation training for pharmacists through the Pharmaceutical Society of Australia.
His first-hand experience nursing people with serious illnesses fuels his passion for protecting people's health through preventative management. It's this passion, and a commitment to improving the accessibility of quality health care services, that inspired his establishment of VaxWorks.
I especially liked doing ALL of the paperwork online. It was previously messy/annoying having to print and hold onto a form until the vax date arrived. Now the process is perfect!
It is far more convenient to have vaccination available through work and means I am far more likely to get it done and not leave it until it's too late.
Having the Vax at work was convenient and encouraged me to actually get it done this year.
I particularly appreciated the reminder emails that were sent as the flu injection day got closer.
Great that we receive a Certificate afterwards. Website and booking was very easy to navigate. Nurses are very friendly. Great service all round.
Smooth and efficient service with no delays.
I found the booking process and reminders helpful. This service provided by my employer is both convenient and appreciated.
Very easy to do through work. Vaxworks staff were great.
Thanks for offering this service at my workplace. I would not be getting vaccination, if it was not offered through work.
The vaccinations are performed with professionalism and make it easy to promote to others.
Quick & efficient service that I'm grateful to my employer for arranging.
This was my first time getting the flu shot. It was very easy and quick and I got a free lollipop!
It is such an easy and convenient way to be vaccinated at work otherwise I wouldn't find the time. Thank you.
Thank you for your excellent service. You're always well prepared, on time and sufficiently stocked to ensure our employees have the best chance to make it through the flu season with minimal unplanned absences.