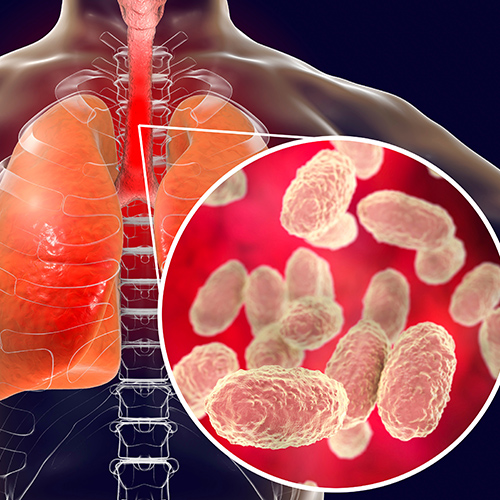 Pertussis (Whooping Cough) Vaccinations
VaxWorks can provide onsite pertussis (whooping cough) vaccination programs for your employees in all capital cities – clinics can be held onsite at your workplace, at our Brisbane office or a partner occupational health clinic in other States and Territories.
Whooping cough is a highly contagious bacterial infection caused by Bordetella pertussis. It spreads when an infected person coughs or sneezes and you breathe it in.
Pertussis (Whooping Cough) is known for uncontrollable, violent coughing which often makes it hard to breathe. After cough fits, someone with pertussis often needs to take deep breaths, which result in a "whooping" sound. Pertussis can affect people of all ages, but can be very serious, even deadly, for babies less than a year old.
In addition to ensuring babies are vaccinated against whooping cough, it is also just as important that adults around young children are vaccinated. Even if adults are in contact with older children, those children are likely to have younger siblings who can become infected through a chain of infections.
Immunisation is the best protection against whooping cough infection and a single dose of whooping cough vaccine is recommended every 10 years for anyone in a high-risk occupational group including:
Healthcare workers
Adults who provide early childhood education and care for infants and young children aged <4 years.
Once VaxWorks has been advised an employee requires vaccination, we will:
Request your employee to provide any vaccination records they may have and conduct a search on the Australian Immunisation Register to determine the employee's vaccination history
Contact your employee to advise them they either:
a) Do not need to get vaccinated as they are already immune; or
b) Attend a nominated clinic to receive the whooping cough vaccine
Once the employee commences their course of vaccines, they will be sent reminder emails to return for subsequent vaccinations
All vaccination records will be stored in our clinical software and vaccination records uploaded to the Australian Immunisation Register (AIR), ensuring employees have an accurate, ongoing, and reliable record of their vaccination.